Grace Christian Community Preschool
Early Years Matter
A beautiful place for curious, creative and inquisitive young minds where they can grow, learn and be nurtured. A quality childcare centre dedicated to providing an inspirational and nurturing environment for children and their families. Our early childhood education center offers an enriched educational curriculum embedded in the values and guiding principles of Te Whariki (NZ ECE Curriculum) teaching philosophy.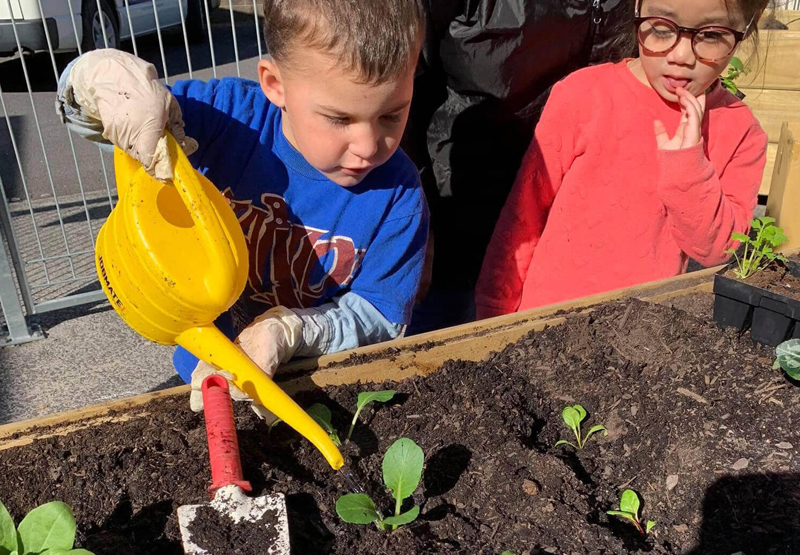 OUR PHILOSOPHY
Grace Christian Community Preschool in New Lynn, Auckland, is a childcare centre that aims to cultivate life-long learners and empower students to thrive in socio-emotional life. Our progressive learning philosophy and high-quality education technique is based on three important elements where:
Learning is fun in a safe and diverse environment
Keeping the children emotionally healthy
Educating children under a sustainable environment
WHY US
Competitive fees structure
Amazing indoor and outdoor premise
High quality teaching staff
A purpose built child care centre has been designed as a home away from home, providing loving, caring environment, and offering the best early childhood education to young children.
We have a holistic approach to early education center, which is built on a philosophy of learning through play. Our goal as a leading childcare center and daycare facility in the New Lynn area is to provide you with the best possible choice nearby West Auckland suburbs of Avondale, Glen Eden, Kelston, New Lynn and Blockhouse Bay.
We look forward to welcoming you to our amazing early learning center in New Lynn. Please feel free to book an appointment with one of our team who would be more than happy to show you around our awesome early childhood learning environment.